Access Control and Carpark System
Automatic access control system It is designed to be used to determine the right to access. To relevant internal personnel And prevent misfortunes that may be caused by outsiders There is a system management that can be effectively set time. That allowed to pass in and out Each door can be set independently and assigned independently, including standalone systems for individual entrances or small buildings, and a network system that can be used to control all entrances.
Access Control System
Which can be used to suit various locations according to the needs Applicable to general organizations Choose from several forms of access permission. This may be authenticated using a code, card or fingerprint. Either or choose to use together for more security.
Free consultation and site survey
Various Applications
In addition to use to control access. Can also be applied to It can be useful in many different areas, such as for reporting on the performance of security personnel. To check security at different points of the building, connect to the Time Attendance system, access reporting system and calculate the working time of employees. Or other applications That must rely on information access to and from various points
Quality First
SKT selects products that have been certified according to the specified standards, such as brands Hundure, ZKTeco, HIP, Dahou, users can choose to use according to their budget.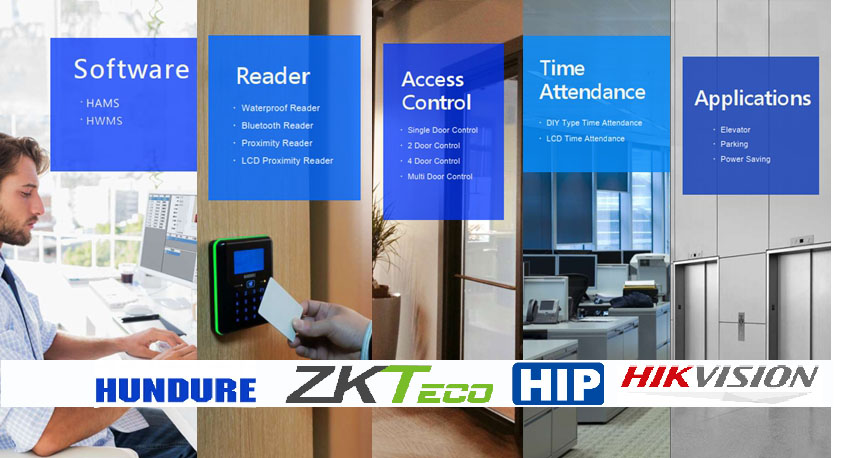 Parking Barrier
Automatic car barrier It is a device designed to be used for access control. In solving problems that are ideal for traffic control Or the movement of vehicles in private car parks, public car parks Even when the traffic is heavy, it can be used as a barrier gate. Or can be automatically downed Barrier Gate, Car Park System.